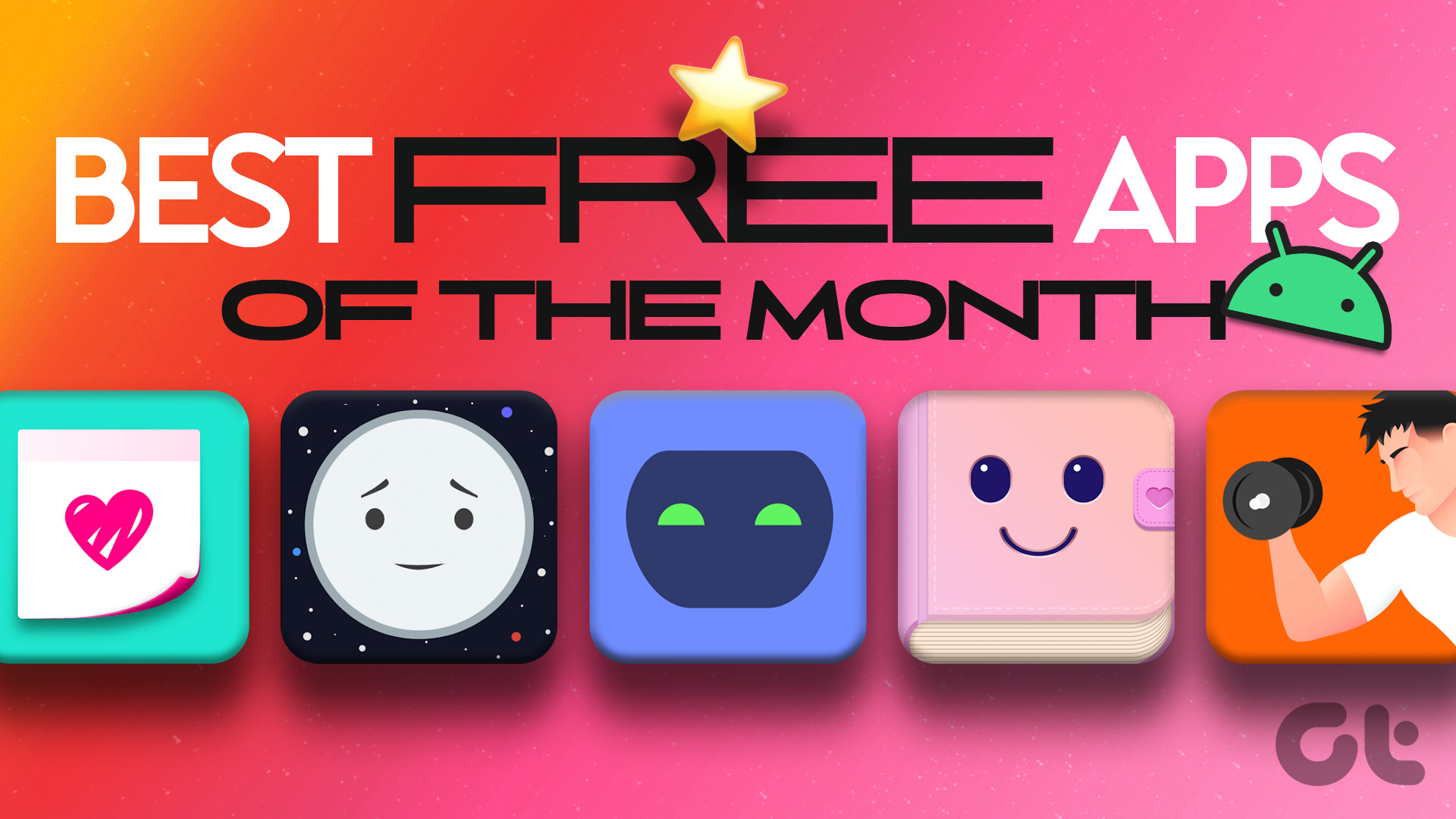 We're all looking forward to 2023 and are sure all of you have a list of new years resolutions lined up. So, keeping that in mind, we compiled this list of the best free Android apps for January consisting of apps that will help you improve your productivity, mindfulness, and physical fitness.
Hundreds of apps are uploaded to Play Store every week, but the ones that are featured are the ones that are already popular. Therefore, finding a few hidden gems is a task. That's exactly why we plan to write this list of the best free Android apps every month so that you stay updated with the latest apps for Android. Besides, all of these apps are free to use. Let us begin.
۱. Reading Mode by Google: Listen to the Written Content
Companies like Google, Apple, and other big names have always taken up the responsibility to make technology accessible to all, and have developed apps and services to help the differently abled. One such app that Google recently released is called Reading Mode and it features on this list of best free apps for Android. So, read more to know why.
Reading mode is an app that helps people with low vision, dyslexia, and blindness read long-form content with ease. This app helps screen reading with customizable contrast, text size, text-to-speech, page clutter reduction, and font types. The app integrates with your quick settings and can be used on different apps and web pages.
The app is quite easy to set up and use and has multiple language support including regional ones. Tools like adjusting reading speed are something that we liked a lot. Focused reading view is another feature that we found to be good, as it helps you focus on the content you are reading without getting distracted.
Since this is an app developed by Google, it is fully free to use and does not come with any advertisements. We truly appreciate the intent behind developing this app.
Price: Free
۲. ChatGPT Smart AI Chatbot: An AI Chat Bot for Your Phone
The capabilities of AI always seem to surprise all of us, but when OpenAI introduced ChatGPT, we were beyond surprised, shocked, and amazed at how far technology has come. ChatGPT helps you with any question you throw at it, irrespective of the nature of the query and we often found the answers too good to be true.
Not only that but you can also have conversations with it and it will provide you with human-like responses. And if you want to try this technology on your phone, ChatGPT Smart AI Chatbot is an app that you can try.
The AI can also familiarize itself with all of your interests and provide you with more personalized responses and answers. The app also lets you customize the characteristics of the AI, and you can adjust values for randomness and response size.
However, the app has a lot of ads, and sometimes it gets quite annoying. It also only has limited tokens that you can use to generate responses, and you need to watch ads to increase the number of tokens.
Overall, we feel that this app does a good job as a smart AI chatbot. But if you want to test the full potential of an AI chatbot, you can check out the official website of OpenAI's ChatGPT. However, this app does give you a brief idea of how an AI chatbot works, and we're sure you can have some fun with it as well!
Price: Free
۳. Daily Diary: Android App for Dialy Journaling
Journaling is deemed to be a good practice to improve mindfulness on a daily basis according to multiple scientific studies conducted worldwide. Since then, a plethora of apps and services have been developed to help us journal on our smartphones, and one such app is Daily Diary.
Daily Diary has a colorful user interface and lets you journal and track your mood daily. It lets you add pictures to your journals so that you can record your memories in detail. And of course, all of these journals are meant to be private, hence the app provides an option to securely lock the same.
You can also save your memories using the calendar, and also add reminders to make sure you don't skip a single day of journaling. You also unlock new themes after completing certain goals and track your mood using a graph to understand your well-being. The app also does not require any signing up to start with, and that's something we wish other apps to follow suit.
However, the app comes with ads, but they are minimal and do not interfere with your usage. You can disable them too by purchasing the pro version.
Price: Free; Pro version: Starts at $2.99
۴. Wallfever: Minimal Wallpapers for Android
A good wallpaper always sets a good mood and a vibe as you use your Android phone. Every now and then, we see a new wallpaper app that gets released on Play Store, and we keep tabs on some good ones. One such app is Wallfever and it makes it to this list of best free Android apps to try in January 2023.
Wallfever has a good collection of minimal wallpapers that you can download and use on your smartphone. The app has over thirty categories and around 2000+ high-resolution wallpapers. It also has an easy-to-use interface. It has a home tab that displays featured wallpapers, a collections tab that shows the categories of the wallpapers, and then a favorites tab to save the wallpapers that you like.
The wallpapers are well-designed and quite minimal indeed. So, you don't have to see overwhelming elements on your home screen. However, not all wallpapers are free and some of them can only be unlocked in the pro version. It also has a few ads, which can be disabled in the pro version. A few downsides we noticed in this app are that the sign-in process took some time and some users also complained about issues while purchasing the pro version.
Price: Free; Pro Version: Starts at $0.49
۵. Noteit Widget: Notes on Your Home Screen From your Loved Ones
In today's world, we have more than one option to stay connected with our loved ones, and every day we see unique apps and services that let us do so. Noteit is a wholesome app that adds another way to keep in touch. We'll show you more about what it is.
Noteit lets you add a widget on your home screen, which showcases live notes from a loved one. All you need to do is to add the widget, send a link to your friend, and then you can send a note right to their home screen.
We liked the concept behind this app, and if you want to take a break from all the noisy social media apps and yet stay connected, we highly recommend this app. The app also does not come with any advertisements and is completely free to use.
Price: Free
۶. Milki – Pomodoro Study Timer: Android App to Improve Your Focus
The Pomodoro technique is a time management technique developed in the 1980s, which is used to break work into periods of 25 minutes before one can take a break. This technique is deemed successful as it not only helped people complete tasks, but also not feel overburdened or stressed during the process. Many apps on the Play Store help you with this, and one such app is Milki Pomodoro Timer.
Using Milki, you can set daily focus targets for each activity and track them over a period of time. You get insights on how you set out to complete the set target to analyze your progress over time. It also has a feature called Productivity Timer, a timer for multiple Pomodoro sessions, and also time the breaks in between them. It also has a gifts tab to keep you motivated to complete your targets. The app also comes in multiple languages other than English.
Milki also has a pro version that lets you sync multiple devices, customize session times, and combine weekly and monthly charts. However, there seem to be no ads within the app. Therefore, the app has a good user experience overall and hence, features in this list of best free Android apps.
Price: Free, Pro Version: Starts at $11.99
۷. Virtuagym Fitness: A Fitness Companion App for Android
A lot of us use apps to help us with our daily workouts, and personally, we feel that some of these apps have been beneficial for keeping ourselves fit. One such app that was recently released on the Play Store is called Virtuagym, and it does a good job of helping you with both home and gym workouts.
It starts with a detailed sign-up process to tailor the app's features to meet your goal. It has a range of workouts for both home and gym and lets you create and customize your workout routines. To exercise the right way, the app provides you with 3D animations so that you have a clear enough idea.
It also has additional written instructions, which we quite appreciate and it also helps you keep reminders to start your workout. You also earn rewards for exercising and it has a detailed, statistical progress tracker. It also helps you integrate the app with Google Fitness.
It also has a pro version that offers over a thousand video classes, tracks over 300 body metrics, unlimited custom workout plans, and content that helps you improve mindfulness.
Overall, we found this app helpful with our workouts. Well, that is exactly why it has gained a spot on this list of the best free Android apps for January. Get going with your new year goals!
Price: Free; Pro Version: Starts at $6.99
Missed out on our best free Android apps for December? Don't worry! Scroll down to see the best apps.
۷ Best Free Android Apps for December 2022
The list packs everything from a video editor to a super-helpful productivity app. Besides, all of them are free to install on your Android device. Let's begin.
۱. Filmora HD: A Powerful App to Edit Videos
There are a plethora of video editing apps for Android, but most of them focus on providing just simple tools for editing videos. And if you are one of those searching for a full-fledged, powerful app to edit videos, you'll appreciate what Filmora HD has to offer.
Unlike the Go version of its app, Filmora HD offers a range of advanced video editing tools. It is quite evident from the user interface that it is not meant for beginners. Hence, it requires a learning curve. And it primarily works in landscape mode, so it might not appeal to you if you prefer portrait orientation.
You have all traditional editing tools like speech-to-text, trimming and splitting videos, and even a feature to export videos in 4K. The app also has a wide range of tracks to add to your video along with a beat detection feature. And not to forget, you get so many visual features to tweak your video. It certainly left us spoilt for choice.
Another feature we like is how you can continue your unfinished projects later on your PC. Filmore HD also has a premium version, which unlocks all filters and audio effects, adds 4K export, and lets you remove watermarks from the video.
Having said that, we feel that the user interface could have been a bit smoother because it felt a little sluggish. We also felt that the video preview tab could have been a bit larger as we edited the video. But overall, we highly recommend this app for anyone looking for a PC-like app to edit videos on their phone.
Price: Free; Pro Verison: Starts at $5.99
۲. X Wallnotes: Add Notes and Quotes to Your Wallpaper
Changing your wallpaper can add a completely different vibe and mood to your device. But have you ever thought of adding important notes right onto your wallpaper? We sure have, and we were quite impressed when we found this app that helped us exactly do that.
X WallNotes is a simple app that lets you add text to your wallpaper. It is completely free and does what it says. You can select a wallpaper from your library and enter notes directly onto it. Once you do that, you can set it as your Lock Screen and Home Screen wallpaper. However, there are intrusive advertisements in this app and it might get a bit annoying for some.
You can also select your favorite font and font color to add text. Besides, X WallNotes also offers a collection of wallpapers to choose from. While we're often fascinated by all the unique and complex ideas that apps have to offer, sometimes, apps that let you do simple things like this deserve a spot on your app drawer.
And indeed, also deserves a mention in this list of best free Android apps for December!
Price: Free
۳. Jamjars: Well-Designed Savings Tracker App
We're all quite aware of the importance of saving money. However, it is equally important to know how you are planning to spend your saved money. JamJars is an app that lets you attach goals to your savings, and eventually helps you achieve these goals.
The user interface is quite colorful and has a playful element, perhaps trying to remind us of the nostalgic saving method of using ham jars. Each jar represents a goal, and you can divide your money into as many goals as you need – meaning you can create multiple jars. However, the free version lets you add only up to ten jars.
You can also collaborate with another user on a shared jar. Customizing the jars is also possible with different colors so that you can organize them better. You can also set deadlines to realize these goals and also have easy-to-use tools to update these jars. JamJars also supports a wide range of currency options as you plan your savings.
You can also locally export and import your jar data so that you don't start over when you reinstall the app. There is also a cloud backup option but is present on the premium version only. Apart from that, the premium version also offers a graph to visualize your progress.
Price: Free; Pro Version: Starts at $1.99
۴. Flex Multi-Speed Auto Scroll: Enable Auto Scroll on Your Phone
We spend a lot of time on our phones scrolling our feeds away on Instagram, Twitter, and Reddit. And if you ever felt the need to automate this too, and you want to just sit back and watch your feed move down on its own, Flex Multi-Speed Auto Scroll is for you.
This app lets you add a floating widget to the screen that helps you automatically scroll up or down. It helps you enable this with a few buttons. These buttons let you select whether you want to scroll down, up, or page up, down, and right or left. You also get a slider to easily adjust the scrolling speed.
Basically, everything that you do while you scroll on a page, this app lets you automate it with a single button. The pro version also helps you add another button, to slow down the scroll speed in a single tap. You can use this as an overlay on the screen of any app that you use.
Further, you can hide this widget in the margin and bring it back via a single swipe from the edge of a screen.
Price: Free; Pro Version: Starts at $0.99
۵. Neeva Browser & Search Engine: A Private Browser for Android
Online privacy is the need of the hour. Every now and then, we see a few apps and services claiming to boost your privacy, and while compiling this list, we found an offering on the Play Store called Neeva Browser.
Neeva browser is an ad-free web browser coupled with a private search engine. Apparently, it also has been included in TIME's best inventions of 2021 as stated by the developers. Having said that, we were quite impressed by the smooth user experience Neeva offered on our device.
Its private search engine is ad-free and helps you filter out only the relevant results from free ads. Further, the Neeva Sheild also blocks out all third-party trackers and ensures your browsing activity is not used for advertising purposes. Neeva also performed noticeably faster than Google Chrome. However, it is worth noting that it is also built over the same Chromium engine.
A few downsides, though, are that it misses out on a dark mode and we noticed that it always runs a few elements in the background despite closing the app. Neeva also has a premium version, and on the official webpage, they vaguely mention that a premium membership allows access to 'exclusive insider benefits'.
Neeva also offers a dedicated panel to customize your security options, and also lets you know when it blocks ads and trackers on a website. An interesting feature is that you can sync your email, calendar, and all other documents so that you can find them all from the Neeva search bar. Overall, we are quite interested in what Neeva can do, and we can confidently say that DuckDuckGo has a competitor app in the making.
Price: Free; Premium version: Starts at $5.99
۶. Linkr – Powerful Link in Bio: Advanced Tools to Add Your Link in Bio
Ask any influencer on social media for a further context of what they're saying, you get the one and only answer – Link in Bio. Adding external links in bio has gotten more popular than ever, and a few developers have leveraged this popularity to build apps that extend functionality. And if you are an influencer yourself, you would appreciate such a tool and must check out Linkr.
Linkr lets you add multiple links to a bio section of social media apps like Instagram and TikTok. This is made possible by Linkr as it provides a universal link that embeds all the other links that you want to add on a single page.
You can also add icons to these links to link them to their respective social media pages. The best feature of this app is that it lets you use over 150 templates to create a custom-themed 'link in bio' page. You can customize the layout, background, and fonts and even add custom stickers to make it your own.
Linkr also provides statistics of a detailed analysis of the day-to-day clicks of each link and helps you understand which link is generating clicks. You can track page views by time, region, and device. However, some advanced analytics are only available on the pro version of the app. The pro version also unlocks support for all themes and colors to customize your page.
You also get features to add affiliate links, a support box, and a QR code to your page. Overall the app also has great reviews on the Play Store, and of course, is a worthy mention in our list of the best free Android apps for December 2022.
Price: Free; Pro Version: Starts at $4.99
۷. Tusky for Mastodon: Client for the New Social Platform
With Twitter undergoing major leadership changes, users are quite skeptical about the future of the platform. Interestingly, many have also deemed the new and emerging platform called Mastodon as a worthy alternative.
However, the official app seems to have many issues and it is reflected by the poor ratings and reviews of the app. Hence, you can check out an alternative app, or a client in this app called Tusky.
Tusky is a lightweight client for Mastodon. It supports all the important Mastodon features like uploading photos, creating lists, custom emojis, and more. We like the minimal and material design that all the elements of the app follow.
Compared to the official app, it is easier to view timelines and all the different people that you follow on this platform. It also has settings to expand content warnings and media within posts. Overall, we also found the performance of this app quite fluid and much more stable compared to the official app.
However, we'd like a few more features like editing lists or a dedicated tab for direct messages. Having said that, the current development on Tusk seems quite promising and we are excited for further updates on this app.
Price: Free
Time to Enhance Your Android Experience
These were our recommendations for the best free Android apps for January 2023. We hope you give all of these a try. We're certainly sure some apps will stick to your phone for a while.
Meanwhile, if you found a new app that you like, leave it in the comment section below and we will test and recommend it if it's a great find. That is it for this month. Happy New Year!